Managing Attendees' Conference Information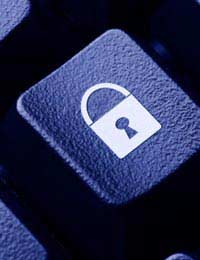 As conference delegate invites begin to return to the office you will be faced with the job of storing and organising all their personal details and the answers to any questions that were asked on the invite. The organisation of all this information is almost certainly going to be entrusted to a database, or a spreadsheet at the very least. This is a vital aid to planning a conference but it also means that you will enter the realms of the Data Protection Act (DPA).
The Law and Conference Delegate Information
If you are holding information on people and are going to manipulate it then you will almost certainly need to register with the Information Commissioner's Office (ICO) as a data controller. You will also then need to comply with the ICO guidelines as to how you look after the data and manipulate it.
There are specific rules that apply to many aspects of information privatisation including how to handle requests if people request their data or someone else's, and how to secure and protect the data. It is strongly recommended that you visit the government websites to find out about your obligations under the DPA
Moving Conference Information onto a Database
Once you're up to date about your DPA obligations it's time to transcribe the data into the database. This is one area where electronic invites score over postal ones. If you send out an invite by email you can include a link to a registration page for the conference. Delegates can click on the options they want and that is then stored in a form that can easily be transferred to a database in the office. It can even go straight into a database that you will then use later, so that copying step can be removed.
Using computers isn't often a problem-free process but assuming it all works, the one thing that won't happen is someone's details being put in the database incorrectly. With postal invites and acceptances someone has to read each acceptance and key it into a database. That process is far more likely to lead to errors and duplications than using computers.
Organisation and Planning Using the Database
Once the data is all in and verified then various processes need to be run to produce the information you need. You will need to flag, for example, whether or not you have had a response from someone who has invited and whether or not you have then sent out the relevant information pack. Tracking things like this is an invaluable aid to organisation and planning.
Name badges can be run off from the database as long as you have a capable printer and someone who can run reports in the correct format. This prevents having to type them all onto the name badges. If you're having a formal sit-down meal you can produce place holders for each seat using the database, again saving the work of typing or writing all the names on the place holders. These are just some of the examples, there are bound to be plenty more.
Keep the Information Secure
One final word about using databases in this way and that is to make sure that you take regular backups. You should make sure the database is being backed up daily, if not constantly, and take snapshots every now and then and put them somewhere else, taking them home or putting them in your car.
That way if something happens to the computer or the office you will at least be able to pick up the conference organisation and planning from where you left off.
You might also like...