Planning and Organising a Conference on a Small Budget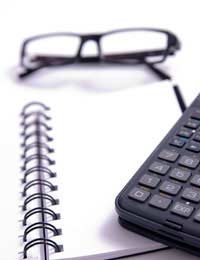 Conferences are often expensive events that eat away at the yearly budget. However, the conference is an important event that helps companies and businesses discuss and confer specific topics. Which is why the conference is vital in furthering development and expanding.
A conference does not always have to erode the company account funds and with these tips on how to plan and organise a conference on a small budget your conference can be just as effective as laying down huge funds.
Combine the Budget
One extremely successful way of cutting the cost of a conference is to combine a conference with another firm, business or company. This will halve the cost of the conference and the joint budget may allow the conference to hold some extra features and luxuries that were not affordable on the previous budget.
If your conference is going to take place in a venue other than the office, you must book the venue as far ahead in advance as possible prior to the event. This will enable you to get the cheapest possible rates.
Recycle from Previous Conferences
If possible, try and retrieve all the information, left over gifts, speeches etc from the previous conference. Although what you find may seem out-of-date and not in the repertoire of the current conference, a few adjustments to a speech or free information packs can save on the budget and add free touches to the event.
An effective money saving tip is to gather up as many volunteers as possible. Whether you need waiters, waitresses, coffee makers, welcoming assistants etc, a volunteer is going to save on the budget, allowing you to filter the money into other parts of the conference.
Event Organising Companies
One way of organising and planning a conference event is to go through an event organising company. Although these companies charge for the service they often offer fantastic rates. As these companies book venues for long periods of time, they are given extremely cheap rates. The advantage of using one of these companies is that they will organise the entire event, which allows you to focus on other details. However, always question the price offered and try and haggle down, as many sales representatives crank up the cost of the service to increase their commission rates.
Find a Venue Close to Home
A great way of cutting travel costs, is to try and book a venue that is easily accessible to all delegates. This will save on expensive transport costs and fuel charges.
Avoid Paper Handouts
Many conference organisers' handout copies of the conference criteria. Avoiding this will save you time and money. Instead, upload the content onto a conference website. This will allow delegates to see the information and you can even ask for feedback.
Food and Drink
If you are going to provide food and drink try and work out the cheapest way of catering for delegates. If the conference is relatively short, just provide cheap refreshments. Provide large jugs of tap water, top with ice cubes and a few slices of lemon, rather than spalsh out on expensive bottled water.
You might also like...