Arranging Technology to Support a Conference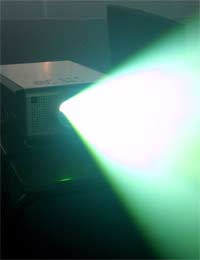 Conference presentation is normally delivered by computer technology these days and there is a need for technology to support the activities of delegates and speaker as well. In this article we'll look at those two aspects; virtual conferencing and recording technology are tackled in other articles.
Presentation Methods and Formats at a Conference
It's essential to find out what technology speakers are expecting to use at your conference and to make sure that it is available. The ability to use a projector and presentation display of some sort is an absolute minimum. Some conference venues will expect presenters to plug their own laptop into a system and others will provide the computing and expect speakers to bring the presentation on a disk or memory stick.
It's as well to advise speakers to bring both a laptop and copies of the presentation, if they are able, just in case. It may be that speakers are happy to share the presentation with delegates, in which case having it with them in a separate form will allow it to be copied or printed without them losing the use of their laptop for the duration.
Most conference venues worth their salt will have facilities that will allow them to play all the different forms of audio and visual presentation too. But often being able to hook up to them and switch between the various display devices is a black art known only to the technicians that control the venue's technical systems, so make sure they will be available on the day.
Technology for Delegates
Technology for delegates these days means wireless networks and there's very few conference venues that do not have that in place now, although it's always worth checking. It's not usually necessary to provide faxing, photocopying and printing facilities for delegates, they ought to be looking to hotels or specialist business centres for those services. You may need to provide them for speakers though.
One area where technology can be used is to provide services for the hard of hearing. Inductive loop systems are installed in many conference venues and allow amplified of audio signals to be received by standard hearing aids that deaf people use.
Another system that is often fitted to modern conference halls transmits the signal using an infra-red beam which bounces of the walls and purports to be less susceptible to interference. This system requires people to wear receiver units and headset so if you suspect you may have a large proportion of people with hearing problems turning up then it will be important to check that the venue has enough.
Future of Conference Presentation Technology
So what does the future hold for the technology used in presentation? Already high definition (HD) equipment is available and will being installed in many conference centres as we speak.
This has already been taken a step further with 3D holographic presentation technology available from a number of different companies since 2005. While this is still expensive, it will surely become cheaper and begin to be seen in more conference venues very soon.
You might also like...