Deciding on Themes for Company Meetings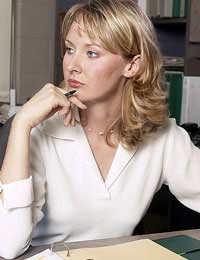 Company meetings differ from conferences in that they are private. The theme or agenda is often set by the very reason for needing to get the whole company, or a significant number of staff, together in the first place. Quite often these are sales conferences, sometimes training for new products, and occasionally jamborees to celebrate a significant milestone or product release.
Sales Conferences
Sales conferences are for sales staff to get to meet each other and decide on common messages to use. Meetings like this can help to keep the characteristics of a brand or company consistent across a widespread, often global, sales force. New products can be introduced and products that are under development discussed too.
In order to put together sales conference together it's important to find out from the head of sales whether or not they expect the meetings to be two way or one way. That is to say whether they expect to simply deliver information to the sales staff, or they want to hear what the sales people have to say as well. If they want the latter, you will need to know what mechanisms they are expecting to achieve that. It has to be said that most successful modern companies are likely to want to involve their sales people in their meetings, not just talk at them.
Training and Information Meetings
Multi-national companies often train staff on products by getting them together in one place as it's faster than the head office sending teams of trainers around the globe. It can also look better on the balance sheet for the head company as the cost of staff from other business units around the globe attending centralised meetings can be charged to those regional companies rather than the head office accounts.
Many company meetings are held to internally launch products or projects that have been a major part of people's work for a number of years. Holding an event like this can be as much a reward for the hard work everyone has put into the development as it is an informative session.
Too Many Cooks….
Any company looking at hiring a conference venue for company meetings, for any reason, is obviously going to be quite a large company. This means that it can be difficult to identify someone in the organisation who has complete authority for the arrangements at the conference or meeting.
It's usually quite easy to identify the person who has been tasked with organising the event but the problem is that you will often find others who believe that they should be telling you what to do as well, and they may give you conflicting instructions. The best thing to do with this situation, particularly when it comes to working to the theme or purpose of the conference, is to push them back to the person who you have been told has the authority.
Once that person has told you to follow whatever instructions you have been given (or not) then you are free to continue. This can tax people's powers of diplomacy but it's the only way to make sure that you deliver to the complete requirements of the company.
You might also like...