Recording and Archiving Company Meetings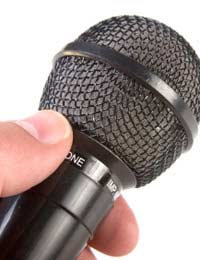 When a company is running an internal meeting at a conference venue it's odds on that they will want to make some sort of record of the proceedings. This can help disseminate the information around the company to people who couldn't get to the meetings or even to the general public, if it is suitable for public consumption.
Different Record Types
How to record and store the proceedings of a company conference depends on the nature of the meetings that were held and the sensitivity of them. If the company was just holding presentations in a conference format then it's simply a case of recording those meetings in audio or video format. This ought to be fairly easy if the meetings are held in a conference venue as they are likely to have all the equipment there.
But if the company is gathering some or all of it's people for personal development purposes, to have team building events or strategic meetings, then the meetings will be more ad hoc in format and decisions will need to be taken, by the company, as to what they want recording and what is unnecessary. For personal development meetings, for example, it's unlikely that the company will want to keep details of all the discussions between delegates but they will almost certainly want to keep the outcomes of any exercises.
With something like this there is also the issue of data security and privacy. If there is personal information about employees being collected then it will need to be kept safe from any prying eyes. The company will also need to make sure it has the employees' permission to collect the data and make it available to the individuals in question should they ask for it.
Information Requirements
If you are organising a conference or set of meetings for a company then you will need to get some solid requirements from them. Will any paperwork need to be kept, such as questionnaires or feedback information, notes or minutes of more informal meetings, for example?
You'll also need to discuss the data storage formats for audio and video recordings and the media for delivery and storage. CD's and DVD's are probably the best medium for digital recordings but the increasing size of memory cards and USB sticks means that they may take over soon. And with the near-ubiquity of broadband these days it could be that uploading the data to a company server will be the norm in the near future.
Finding Storage and Archive Facilities
Regardless of whether the information is in paper format or captured electronically, the company may not have been around for long enough to have considered that investing in general archive procedures and storage facilities is valuable enough yet. If that is the case, it's worth getting in contact with the finance department or accountants at the company.
They will be required to keep records for up to six years for tax purposes and are likely to keep it for longer than that just in case. If they have storage facilities where they keep archived material, record what's been placed there and make it easy to retrieve, then it's worth tapping into that.
You might also like...