Transportation Issues for Internal Meetings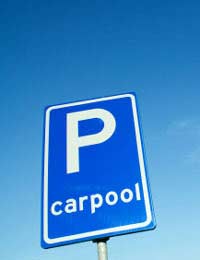 Transport issues for an internal company meeting are subtly different to those faced when the conference being organised is open to the public.
What's the Difference With a Company Meeting?
With an internal company meeting one company will be trying to get all their employees, or everyone from one business unit, or perhaps all the people working in one functional area but spread out physically, in one place for a period of time. This will enable them to discuss common issues, find out what's going on, perhaps receive training on new products and get to know each other.
So for a start you should be able to contact every single attendee directly, whereas with a public conference you can rarely be sure who will actually make it and who won't. Also you will be able to dictate, to some extent, how people get to and from the conference, as long as what you are trying to achieve doesn't fly in the face of other company policies.
Cost and Ecological Considerations
Most companies these days will be looking to save money and reduce their impact on the environment when they bring a number of people together. How far they actually go down this road will depend on the ethics and culture of the organisation.
Some will insist on public transport, others will try to promote car sharing, and there may be other options. As the organiser of the conference you are in a difficult position as you may be asked to follow a policy for a company that you might not be a part of. If you are to be in charge of the transport to and from the meeting and you are not an employee of the company, then attendees may simply refuse to go along with the policies.
It's better if you can get someone in authority to pass down these edicts so that when you are trying to make arrangements that might be unpopular, the people on the receiving end will know that it's not coming from you. This requires delicate handling and diplomacy and it requires managers and directors of individuals coming to the meeting to enforce the policies, something that may not happen.
Sharing Transport to a Meeting
Arranging car sharing can prove difficult as you are unlikely to know all the individuals concerned and know who has what transport available, unless they all have company cars and you have access to the details. If people have to travel a long distance to the meeting it's probably not a good idea to try and put five people in a car unless it's a very large one.
Three adults in the back of a saloon often isn't very comfortable even if there are three seats and three seat belts. If possible it can be useful if making these arrangements can be passed down to local administrators.
More Glamorous Meeting Transport
At the other end of the scale you might well be asked to arrange VIP transport for some attendees at company meetings. One management development course that a multi-national corporation held for its middle management layer four times a year featured a closing speech by the CEO to every group of participants.
This meant that four times a year the management college that hosted the meeting had to arrange for a helicopter to land on a neighbouring field!
You might also like...