Company Meeting Technology Issues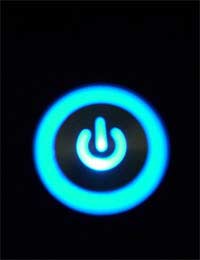 Getting the technology together for an internal company meeting can present more challenges than for a public conference. With a public meeting you are really only required to supply the presentation systems, and perhaps Internet access so that speakers and delegates are able get online at will. And even that latter provision isn't strictly necessary, although most conference venues will now provide it as standard.
Use Online Access for Company Systems
For a company meeting it's more likely that staff attending will need to communicate with each other and the outside world, so wireless and wired Internet access is probably a minimum technology requirement.
If the company holding the meeting has already installed a VPN or other secure online access method for it's company systems then enabling their staff to reach the Internet may be enough for them to access the systems they need to reach during the meeting.
What Technology Requirements Are There?
Of course a lot depends on the kind of company, the extent to which they use technology, and the reason why the conference has been called. If the company is a computer company that has gathered to brainstorm new and secret products, for example, their requirements will be very different to those of a company of, say, property developers.
The first may well need secure servers set up in a meeting or seminar room with wired access from certain points only, to avoid competitors getting any idea of their plans. Wireless networks can easily be eavesdropped on if the right equipment can be placed in the vicinity of the signal. The company might want to use local instant messaging or chat to communicate with each other within the company meeting. Email would require a local server set up and changes to all the staff PCs so it's something that would probably take too much time to be worth bothering with.
The second company, and many others like them, would almost certainly be happy with online access for email to keep in contact with clients and suppliers, and web browsing to check out anything of interest that crops up during the company meeting.
Connect with the Technology People
Assuming that the company that you are arranging the meeting for falls somewhere between these two extremes it would make sense to make sure that the venue supports wireless networking as a minimum and take it from there. If it looks likely that there will be more specific technology requirements then get in touch with the people responsible for technology in the relevant company and find out what they are expecting to be made available.
It could be, of course, that you do not have the technical knowledge to understand the implications of these requirements. In that case it's vital to get hold of someone, either from the meeting venue or an outside contractor employed by you, to make sure that everything will run smoothly.
Technical people do have a tendency to assume that everything will be fine on the day and may not put enough backup systems in place to cater for any disruption in technology. So make sure you have someone technical looking at the arrangements from your side to check it all through.
And Then Turn it All Off Again
Of course, in these technology enabled days you may well find that a company holding a private meeting may in fact ask you to get everything turned off> This is to stop staff playing with their gadgets and force them to focus on the matters at hand, and it's quite common with personal development events and strategy meetings.
You might also like...