Hotels with Conference Facilities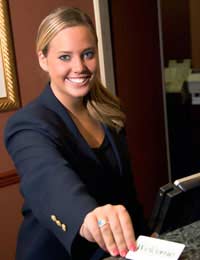 Using a combined hotel and conference facility will work well for conferences where it's important to keep the delegates together and focused.
Hotels Versus Dedicated Conference Centres
A conference centre in an area with a range of hotels work well for larger conferences with people coming from different businesses, even different countries, as they can then make a choice of accommodation that suits them.
For more contained conferences, often those that have delegates from just one company, or from an area of specialism, there is extra value in having everyone together so that further benefits can be gained from the networking during the breaks and in the evening.
City Centre or Hotels in the Countryside?
Large hotels in city centres and close to major airports are very likely to have conference facilities and these lend themselves to well to conferences that will run for more than a few days. Running a conference in this way enables people to offer a complete package, the conference with the accommodation thrown in, and will likely be easier to administer for the person doing the organising.
Quite often this kind of conference will be held at a hotel in the country so that the whole conference is self-contained and there are fewer distractions, as there would be in a city. This can be taken too far though, if there is a week long conference going on then it's advisable to have some sort of recreational break to prevent people from going stir crazy.
Some establishments are specialist conference venues with accommodation included and will not usually have any residential or tourist clients. These are more likely to be called residential conference centres rather than hotels. There are also other venues that have both accommodation and conference facilities on the one site. Universities and colleges offering their facilities to business clients during the holidays is one example that springs immediately to mind.
Levels of Service at Hotels with Facilities
In the article on conference centres we touched on the professional service that you could expect from a specialist venue and suggested that hotels with conference facilities as an add-on might not deliver the same level of service. This doesn't necessarily have to be the case though. Self-contained hotels and conference centres can do a good job and one indicator is how many staff the hotels have dedicated to the conference side of the business.
One point to bear in mind with hotels that have conference rooms as an add-on to their traditional business, is that the conference facilities might not be as good as those offered by a dedicated conference centre. This is because the dedicated conference centres have to continually upgrade their facilities and technology to compete with each other for the major conference business.
We're not suggesting that hotels will necessarily have antiquated equipment, but they will need to get the best value out of their investments and things may not be bang up-to-date. They may also not have technicians who are familiar with the hotel's equipment on tap at all times.
Make Backup Plans
It's well worth double checking the facilities that your speakers and delegates are expecting so that you can make sure that the hotel has them. If you are unsure it might be worth bringing any specialist equipment in yourself.
You might also like...