Handling Publicity at a Conference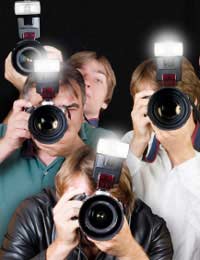 Once your conference is under way it's important to handle publicity properly as it progresses. For a one day conference this isn't such a big deal; all you need to do is make sure that all the relevant publicity avenues such as journalists and PR representatives have been informed and given a brief, and that there's someone detailed to look after them, making sure they get the information they need.
Managing Publicity at the Event Itself
The management of publicity throughout a conference comes more into its own with longer conferences. Particularly if the conference is a commercial one such as a trade show and it has an exhibition, you might be looking to attract more people to the closing days as the conference reaches its climax. If that's the case it's important to create a buzz around the event.
In the run up to the event you will have made sure that the relevant marketing and advertising had been done and that publicity professionals were well catered for at the event itself (see our separate articles on those subjects). Now it's time to reap the benefits of those preparations.
Get the News out Fast
As each section of the conference, be it a speech or other session, comes to a close, make sure that you have people on hand to pick out the most memorable facts, stories, soundbites or any other items of interest. Put those together as fast as you can into a digestible mini-PR release and get it into the hands of media professionals. Speed is important but so is quality – it's important to look professional.
Use the Internet to Create Buzz
In today's world of electronic communication it's worth bringing all the Internet tools into play as well. You can email important or newsworthy items to members of the media who aren't present and put information on the conference website for people to grab as and when they need it. It might also be worth keeping a diary in the form of a weblog or 'blog' to keep people updated.
You could consider putting articles on all the other major organic news websites and create social network groups for the conference too. If you do these things it's important to keep them updated and fresh until the conference is over. At that point you can close down the frequently updated parts and leave articles and papers up there for reference by media people.
Handling Bad Publicity
The worst thing that can happen from a publicity point of view is for something to go wrong and for it to be picked up by professional members of the media. They say there's no such thing as bad publicity but if you are hoping to organise the same conference the next time it's held, you really don't want to be in charge of a PR gaffe.
If something does go wrong then the best advice is to come out with an explanation as quickly as possible. Don't hide anything and if you can get your own PR release out before any other media professionals then so much the better.
And, if necessary, arrange an apology from the most relevant person. Once that's been done the wind, to some extent, will be taken out of the sails of the opposition.
You might also like...